It was very cold in early January 2017, but the thought of skiing Brundage Mountain in my favorite ski town in the world warmed me up as journalist friend Lee Juillerat and I drove across the big empty roads of southeast Oregon toward Idaho. Our first night out was spent in -24F conditions at the famous Whitehorse Ranch. I was in my camper and Lee was in the ranch manager's house. Even with my small heater going, I still was cold throughout the night. The second evening was spent at friend Pete Smit's lovely property in Marsing, Idaho. It was only -20F that night, but I had a warm room all to myself.
Idaho had been blasted by winter snow storms, causing many roof collapses in Treasure Valley, including a market in Wesier and several onion sheds throughout the region. The landscape was white, white, white wherever we traveled, but then again white is my favorite winter color as it means ski, ski, ski!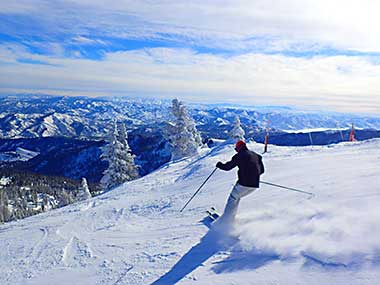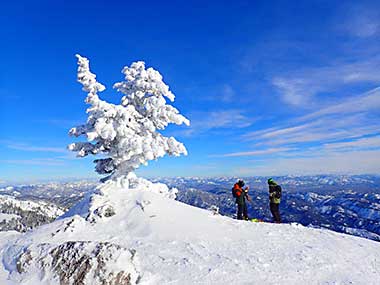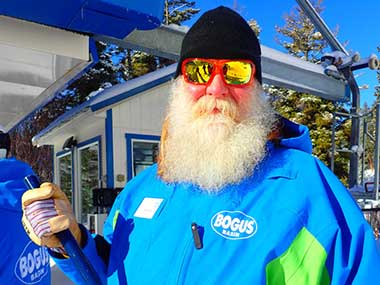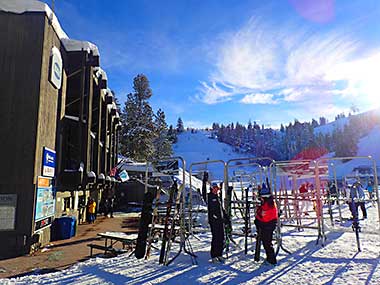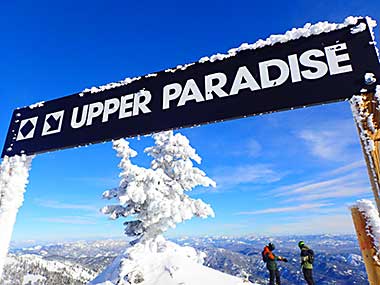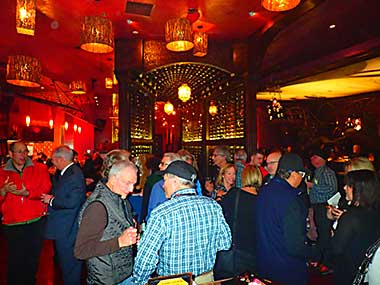 BOISE AND BOGUS BASIN
The following day we met fellow North American Snowsport Journalists (www.nasja.org) in Boise on the first leg to our annual NASJA-West Western Winter Summit. We had a comfy stay at the Holiday Inn Express and a lovely welcome reception at Boise's Barbacoa Grill, attended by the Who's Who of Idaho Tourism www.visitidaho.org and www.boisechamber.org. Upon our arrival, Lee and I had a several-mile wintry hike along the beautiful Boise River Trail System, including an exploration of the Discovery Center.
The following day we traveled a windy 16-mile road to Bogus Basin www.bogusbasin.org where we had an extraordinary blue-bird day of skiing to help celebrate the 75th year of the Boise community owned mountain whose mission in their own words is: "Bogus Basin engages the community to provide accessible, affordable and fun year-round mountain recreation and education."
I had first skied the mountain back in the 1970s. Often I would ski it at night with my late wife. It still has one of the best night skiing offerings in the country, as they are open 7 days/nights a week until 10pm. Since the 70s, the mountain has opened a vast amount of terrain, along with a Nordic center, a tubing area and this year, Idaho's first mountain coaster, the Glade Runner.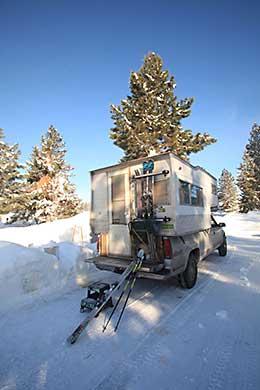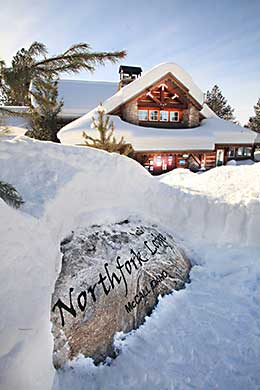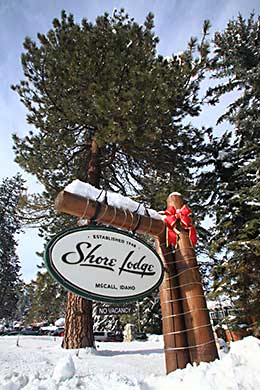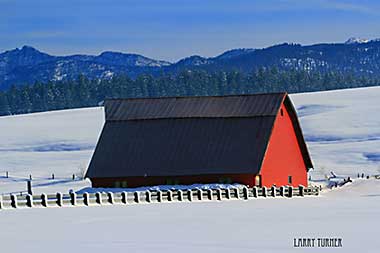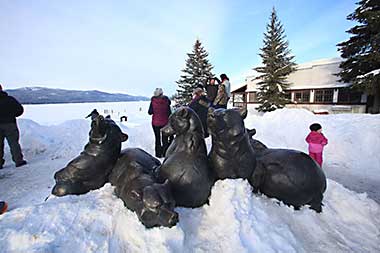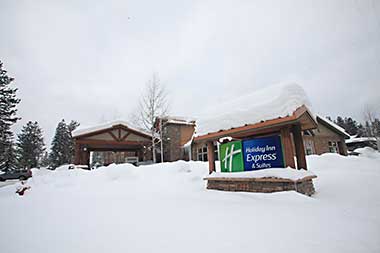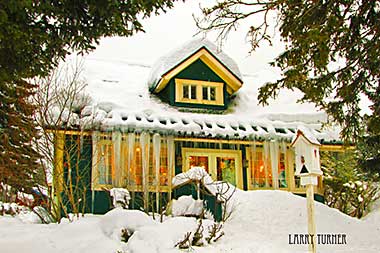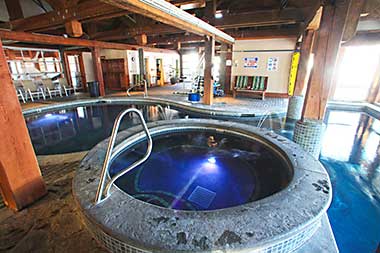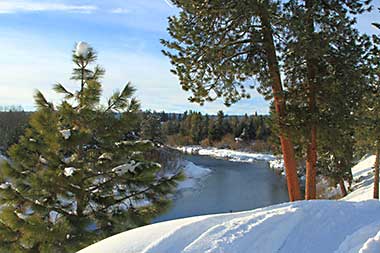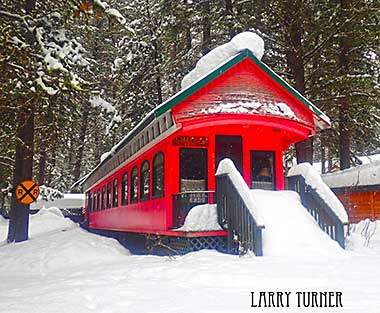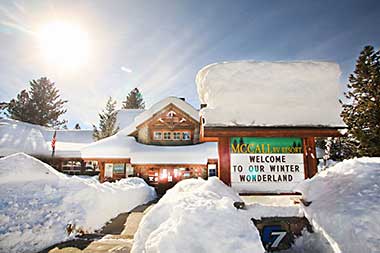 MCCALL
The one-day Bogus ski event was the appetizer for the main course to come. I left the mountain early and solo to drive to McCall during daylight so that I could make stops to photograph while my fellow journalists took a bus, giving them a later departure time which allowed them to make more Bogus turns.
The drive to McCall was glorious. I have many fond memories of my wife and I taking this route from our first home in Payette. The route is basically along the Payette River and it goes through Horseshoe Bend, Banks, Cascade and Donnelly. The river was in varying degrees of frozen, making for some fascinating photography. In many places, the snow level was above my pickup "Rocinante" and in a few places above my camper named "Further In." I spotted several elk en route.
In McCall, our group stayed at the Holiday Inn Express. The McCall Inn was much nicer and newer than the Inn in Boise. The indoor pool and hot baths were superb.
McCall was caught in the weather deep freeze, too, with minus 20 temps. The residents didn't blink an eye about it though as their charming town was festooned with colorful holiday lights—as though it were still Christmas—icicles and ice sculptures in preparation for their 52nd Annual Winter Carnival. I was the only one in our group that stayed for it, though, as everyone else departed after a two-night stay. I would spend another week in one of my favorite travel places in the world.
During our first evening in McCall, we warmed up with tasty beer and food at the McCall Brewing Company www.mccallbrew.com.
CONTROVERSIAL: SKI TOWN USA
I'm going to digress here a bit as I just received word from April Thomas Whitney, communication director of Brundage Mountain Resort, as I had asked her the question about how SkiTownUSA came about. April's reply: "Actually a really, REALLY interesting story. Legend has it that McCall starting calling itself 'Ski Town USA' several decades ago because of the unusual number of Olympians from a town this size. Then, we got a cease and desist order from Steamboat, Colorado, who is apparently more savvy at trademarking things than McCall Idaho is. So, technically and legally, we are the FORMER Ski Town USA. For the record, Steamboat also claims exclusive rights to 'Champagne Powder'. Bless their hearts."
I started skiing Brundage in the late 1960s. Brundage came into being in 1961; Steamboat Springs in 1963. I've always known McCall as SkiTownUSA, and I will always call it as such, regardless of Steamboat's trademarking skills. I had never known Steamboat as SkiTownUSA until moments ago in writing this story. No, I will not cease and desist in writing about it as SkiTownUSA!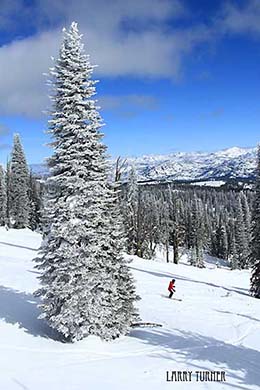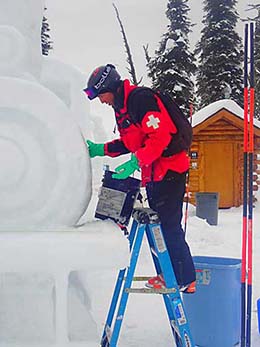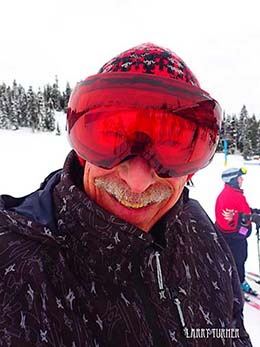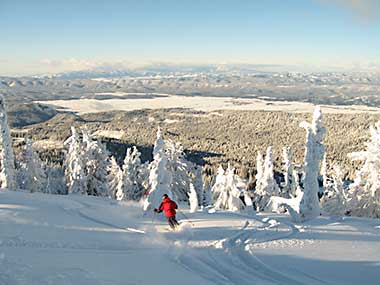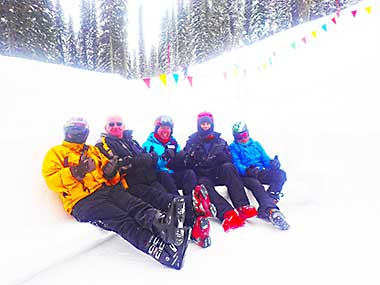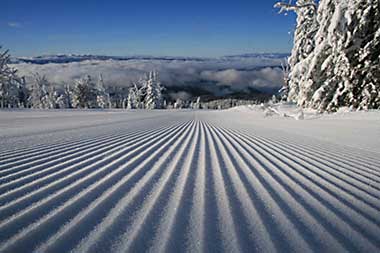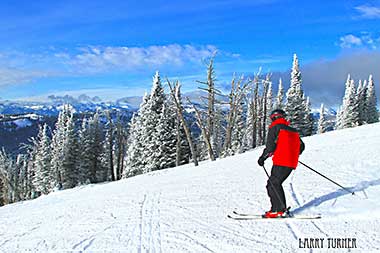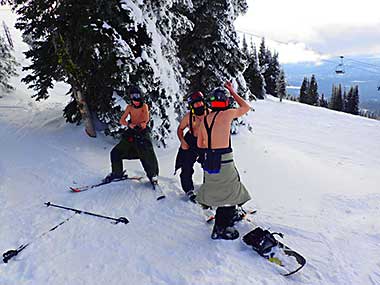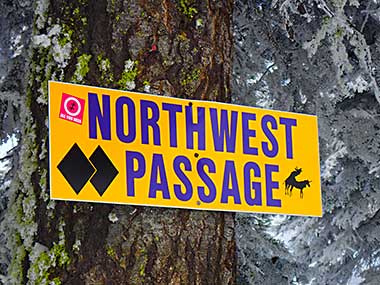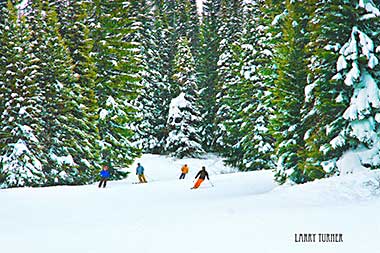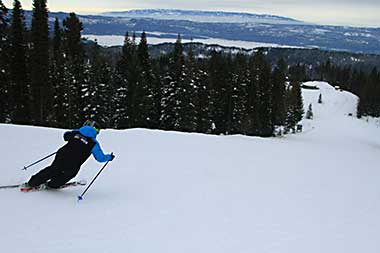 BRUNDAGE MOUNTAIN
With beautiful groomed conditions and freshies, too—for those who wished—we skied our hearts out over the next two days at Brundage Mountain. It was 'hell bent for election' type of skiing for Dave, Lee, Dino and myself. We only came up to breathe for lunch and it was well worth it at Smokey's Bar and Grill with great healthy food that doesn't destroy your pocketbook. I had skied the front-side of the mountain many times and that is where the youthful middle-aged laddies and I did most of our ski rockin' and rollin' (we actually tried to avoid rolling!!!). During my extra week's stay, I came back to the mountain several times, spending more time exploring the Lakeview Bowl. It was there that I found a lot of untracked powder. If you're a powder freak and you're new to the mountain, hook up with a guide or a local and have them show you their special stashes. Champagne powder is abundant at Brundage.
I've always found Brundage's grooming second to none. And with the type of light powder that they often get, no wonder they bill themselves as the 'Best Snow in Idaho'. 'Uncrowded,' unspoiled,' and 'unbelievable' are other monikers attached to Brundage. I agree with all, even the one used by many others in marketing their area as 'The Last Great Place'.
Skiing Brundage hasn't changed that much since I first skied it in the late 1960s. Equipment has changed, the mountain has expanded, there are more and faster lifts, but the feel of the mountain and the people that ski and board this mountain remain timeless. The feel I get here is almost retro, and certainly nostalgic.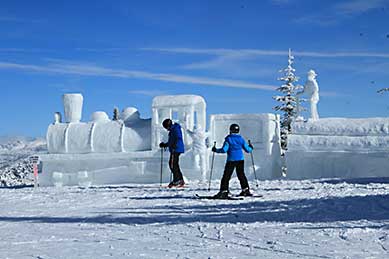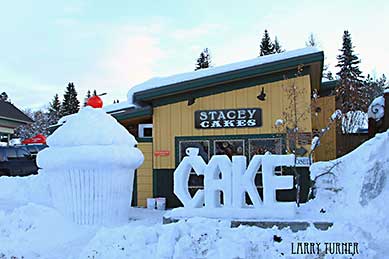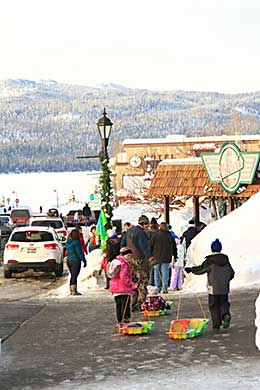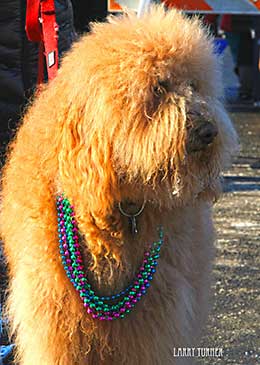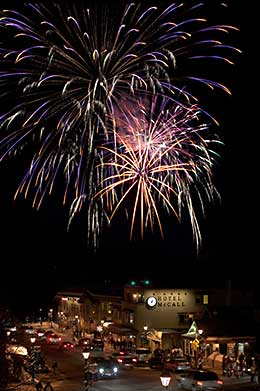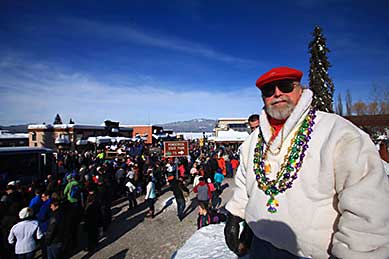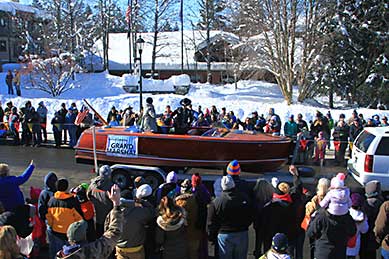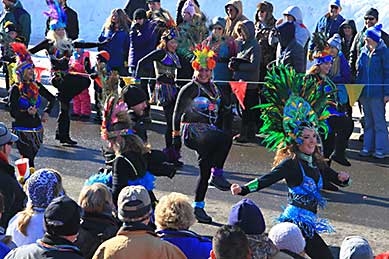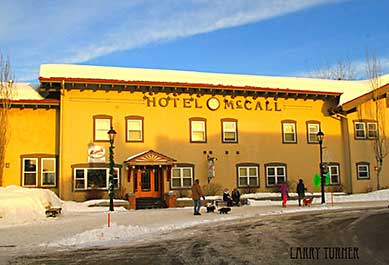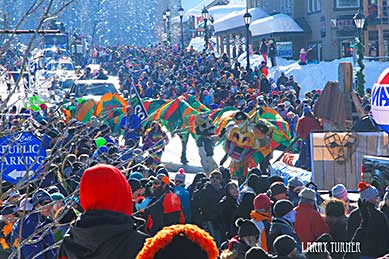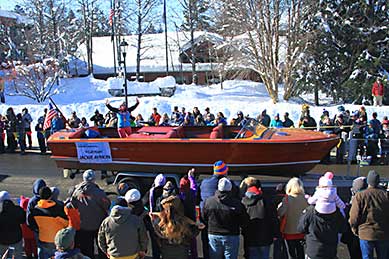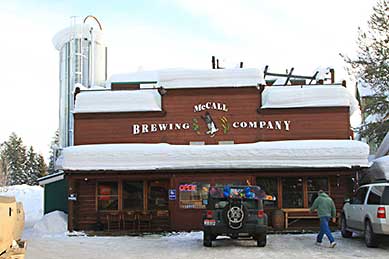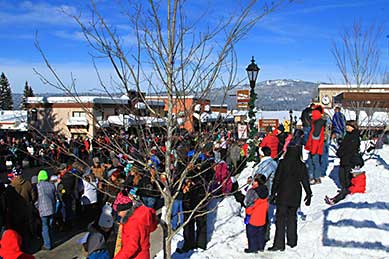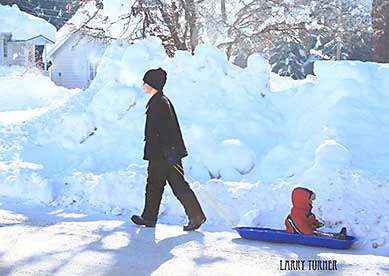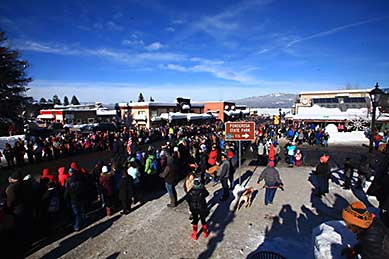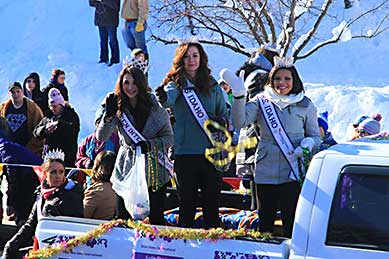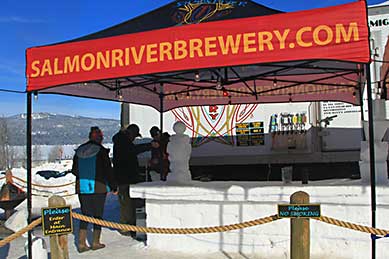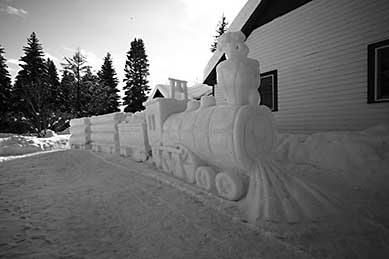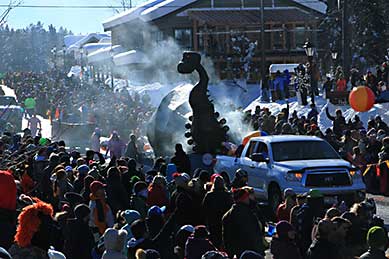 WINTER CARNIVAL
The Annual McCall Idaho Winter Carnival is a feast for the eyes, especially the snow sculptures and the Mardi Gras Parade. The town of 3,000 grows to 60,000. There is a thick menu of events including the Hairy-Leg Contest, Snowshoe Golf, Snowmobile Races, and the McCall Winter Carnival Pageant. This year's carnival is January 26-February 4. If you haven't, I recommend that you try to book a room now if you plan to attend, and if McCall is booked up, try surrounding communities. I couldn't find a room, but because of my camper, I was able to find a hookup at the McCall RV Resort www.G7RVRESORT.com with the use of the wonderful indoor pool, spa and steam room at Northfork Lodge www.grapevine7.com, just above the beautiful Payette River. My days would begin and end at the natural hot spring pool. After my first night in the camper with the extreme cold, I purchased an electric blanket for my camper bed and an extra heater. I was as cozy as a bug in a rug after that.
The snow sculptures are the stars of the winter carnival. Try to see each one. You'll be amazed. Brundage Mountain had one at the top of Bluebird Express. It was a train locomotive, and it was extraordinary!
There is music, a great variety of food and plenty of activities during the two weekends of winter carnival. My personal favorite places to eat in McCall is the Shore Lodge www.shorelodge.com; http://shorelodge.com/dining/, www.rupertshotelmccall.com, Salmon River Brewery www.salmonriverbrewery.com, and the Pancake House and Christmas House www.mccallpancakehouse.com for a 'stick to your ribs' breakfast.
Near my rv park, McCall's newest brewery called Broken Horn Brewing, became my go-to stopover after a rigorous ski day. Try their sturgeon tale and initial attack brews.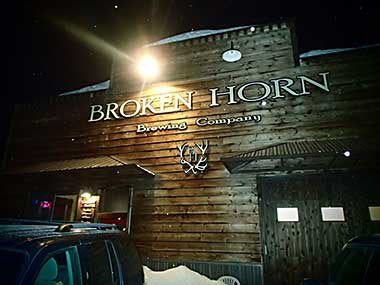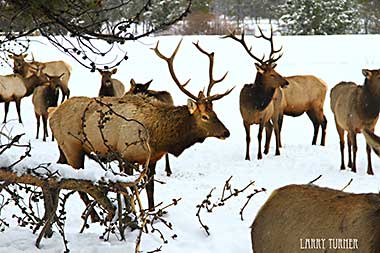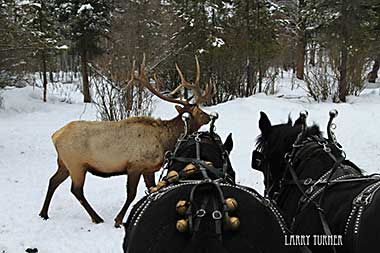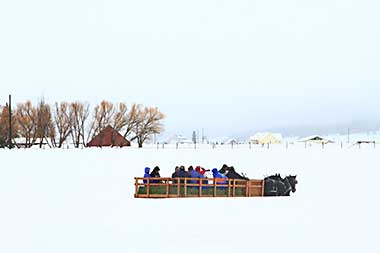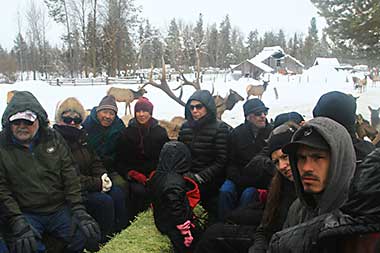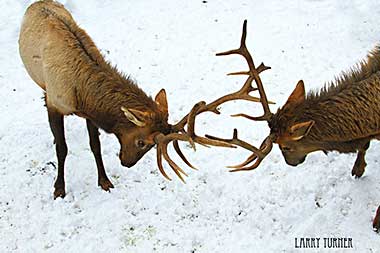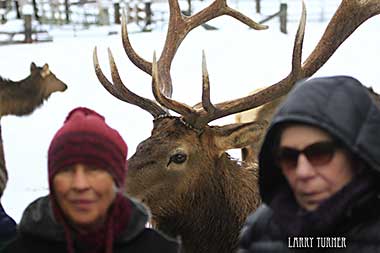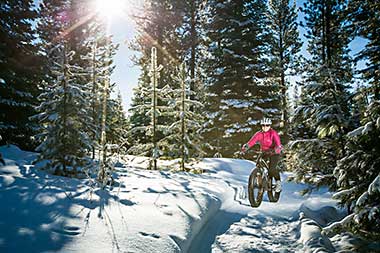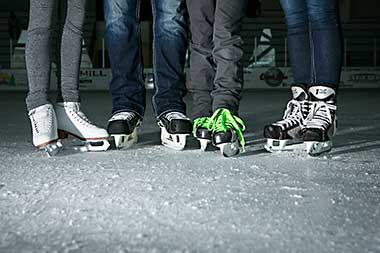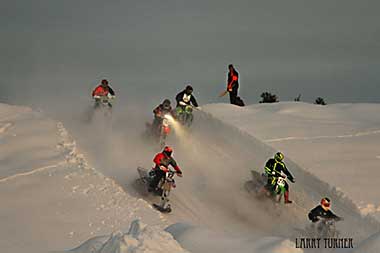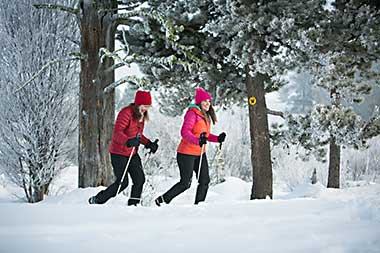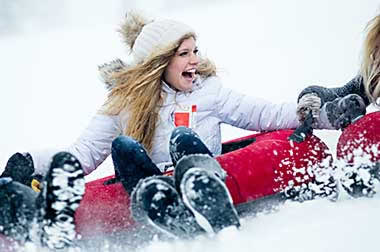 OTHER WORTHY ACTIVITIES
McCall has a plethora of activities when visiting in winter. Friend Randy Cox and I explored Ponderosa State Park www.pon@idpr.idaho.gov one afternoon. We were looking for red fox to photograph. We didn't see any but we were awed by the stately trees and the deep quiet of the winter woods. It is a great place for snowshoeing and cc skiing, as is Jug Mountain Ranch www.jugmountainranch.com. If you love snow tubing (I grew up doing this), try the McCall Activity Barn www.activitybarn.com. And if ice skating is your forte, there is an indoor rink downtown.
And for something really unique and memorable (I've done this twice now), go to nearby Donnelly and take a sleigh ride to view elk http://www.hfpsleighrides.com/the_sleigh_rides.html.
Important Info: http://www.mccall.id.us/ https://www.mccallchamber.org/ https://mccallchamber.org/winter-carnival/