We'd never been to Denmark. So, when our travels took us as close as Norrköping, Sweden, we quickly booked ourselves on a super-comfortable high-speed SJ train to Copenhagen. Just over five hours later, we pulled into Copenhagen's Central Station.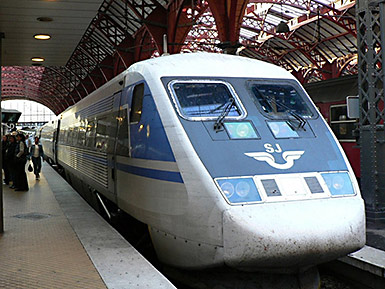 Photo By yisris from Japan
  After just a six-block walk from the station, we were at the strangely titled "Wakeup Copenhagen" hotel. (Wouldn't you think they would choose a name that invokes a good night's sleep rather than the thought of a wakeup call?) Be that as it may, the facility turned out to be modern, albeit with small rooms.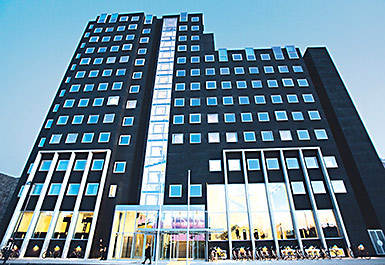 Hotel Wakeup Copenhagen, Photo by Carsten Niebuhrs Gade
  We didn't expect to spend many hours awake in our hotel, however, as we were here to see the city and part of a country we'd never been to before!
For our first full day, we chose to start with a guided walking tour led by tour guide Richard Karpen, an American who had fallen in love with the city and now conducts tours dressed as Hans Christian Andersen - complete with top hat.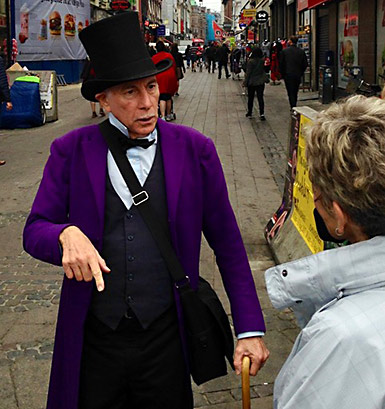 Copenhagen tour guide Richard Karpen Courtesy Richard Karpen
Every Monday through Saturday morning, from May to September, Karpen leaves at 9:30 from the sidewalk outside the Tourist Information office on Vesterbrogade with as many people as show up. He turned out to be both informative and full of enthusiasm for the city. That enthusiasm was enough to convince us that we should join his next tour that covered Rosenborg Castle and the crown jewels of Denmark.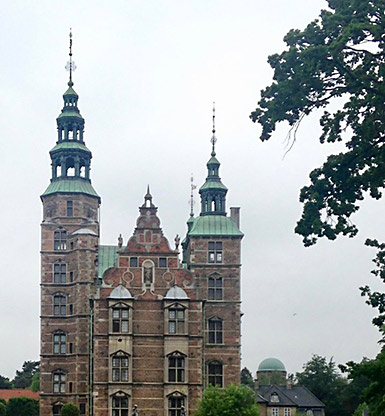 Rosenborg Castle 
After refueling at a small smørrebød store - a kind of café serving traditional Danish open-face sandwiches of dark dense rye bread ("smørrebød" is Danish for "butter bread"), we took off on foot over canal bridges in search of the spiral steeple of Vor Frelsers Kirke (Our Savior's Church).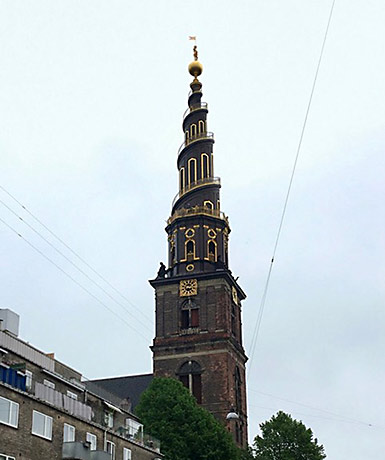 Our Savior's Church
The canals were the dominant part of our sightseeing the next day. We booked a tour that took us through the waterways of Indrehavnen (Inner Harbor), Christianhavn (Christian port) and Nyhavn (new port).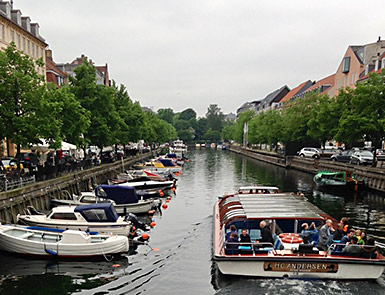 Canal in Copenhagen
From our canal boat we had water-side views of Amalienborg Palace, where Queen Margrethe and Prince Henrik live,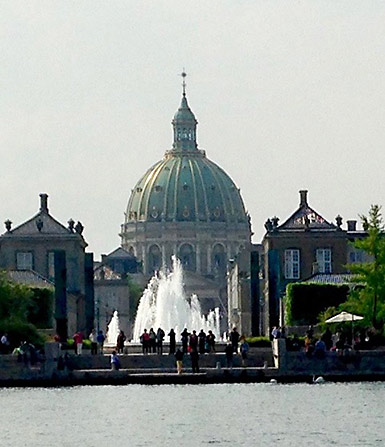 Amalienborg Palace
the National Theatre,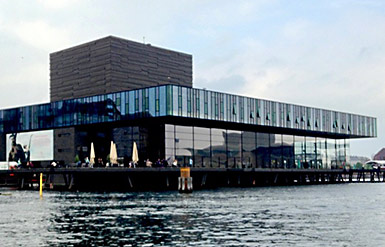 Danish National Theatre
the new (and spectacular) Opera House which architect Henning Larsen located on Homen island opposite Amalienborg Palace,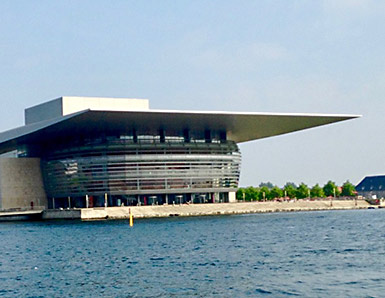 Opera House
and, of course, The Little Mermaid (which is, in fact, little...much smaller than we expected of such a famous landmark).

The Little Mermaid UFM photo
  Denmark has so much more to offer than just Copenhagen. While we knew we couldn't see it all in a short visit, we did want to sample some of the highlights. A quick train ride took us to Helsingør, the legendary "Elsinore" of Shakespeare's Hamlet just 30 miles north and a mere 2 miles across the Øresund (Øre Sound) from Sweden. Here we not only visited Hamlet's Kronborg Castle,

Hamlet's Kronborg Castle 
we checked out the old town area which, if it happened to be in England, would be called Tudor in its architectural feel,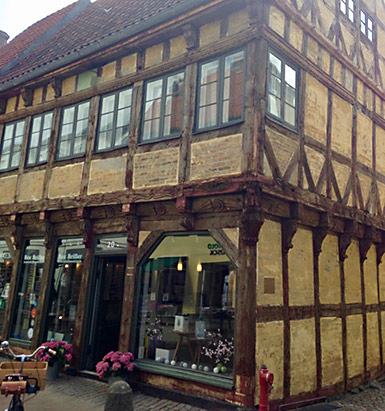 Tudor architecture in old town area
and the contrastingly modern Kulturhavn or culture harbor, built just a few years ago - 2010 to be precise.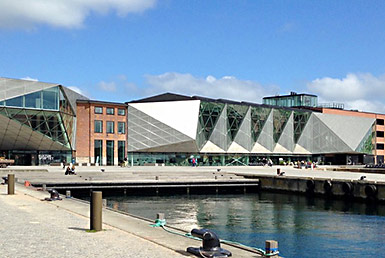 Kulturehavn
  Just as Edvard Eriksen's sculpture of The Little Mermaid sits by Copenhagen's harbor, so too, is there a statue in a very similar position and posture here in Helsingør. This one, however, is of a young male, perhaps a little merboy. The polished steel piece is called "Han" (Danish for "he") and is by an artistic duo who go by the name Elmgreena and Dragset.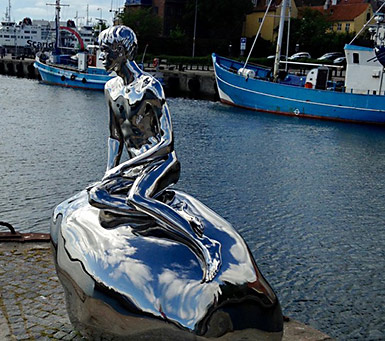 Han sculpture in polished steel
  Hopping back on the train, we went to the northernmost point of Zealand, the island on which Copenhagen sits. There we found the small town (just under 7,000 population) of Gelleleje.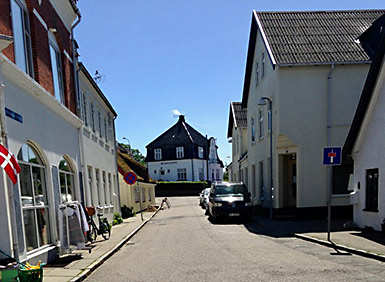 Gilleleje village
We wanted to visit this particular village because of its history. During World War II, Gilleleje was the site of an amazing and brave effort to rescue Jews from the attempt of the Nazi Gestapo to round them up and send them to death camps. In all, thirteen hundred Jews were transported out of German-occupied Denmark to safety in neutral Sweden from this tiny fishing village. That was more than from any other Danish village. In all, Denmark managed to save 7,906 Jews while only 580 were captured. We visited the church in which over a hundred Jews were hidden in the tiny loft.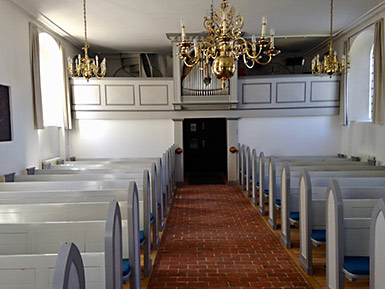 Church loft in Gilleleje
Returning to Copenhagen, we sampled some of the culture of that cosmopolitan city. We took in a performance of Verdi's Macbeth (sung in Italian but with Danish surtitles) in the superb new opera house (opened 2005),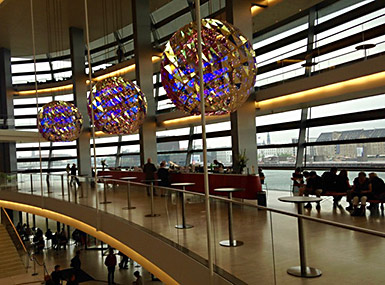 Opera House interior
caught a performance of the Danish Radio Symphony in the new Koncerthuset, a huge blue cube containing a warm wooden concert hall with superb acoustics,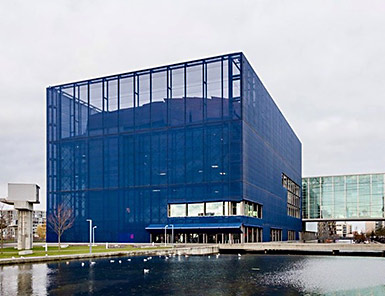 Koncerthuset
and a performance of a new Danish translation of Stephen Sondheim and James Lapine's musical Into the Woods in the Glassalen (Glass Hall) theater in the middle of Copenhagen's famed Tivoli Gardens amusement center.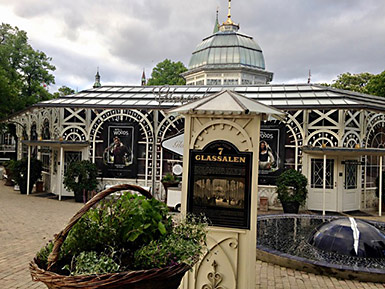 Tivoli Gardens Glass Hall theater
  Our week in Denmark only gave us time to sample the sights of Zealand - we never even got to the larger landmass of Jutland, the peninsula that juts north from Germany and separates the North Atlantic from the Baltic sea, or to the other islands that make up this beautiful country. But it was enough to whet our appetites and guarantee another visit at another time.
Brad Hathaway retired to live with his wife on a houseboat in Sausalito, California, after nearly two decades covering theater in Washington, D.C., on Broadway, and nationwide. He is the vice chair of the American Theatre Critics Association's Executive Committee.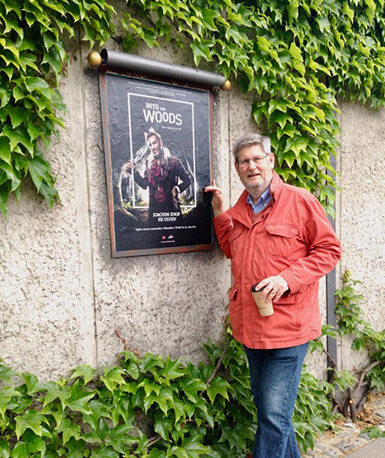 Author Brad Hathaway at Tivoli Gardens