As California's scenic Highway 1 veers north at Morro Bay, CA, the blue Pacific Ocean comes into view. Continue driving for 485 miles and the coastal scenery is rarely out sight. But a few miles north of Rockport, CA, Highway 1 suddenly curves inland and the Pacific Ocean disappears for 120 miles. Who has not paused at this point and wondered what lay hidden beyond, along the mysterious "Lost Coast"? We paused to snap this photo in April 2008, promising ourselves a return to learn more about this forgotten land.
<![if !vml]><![endif]>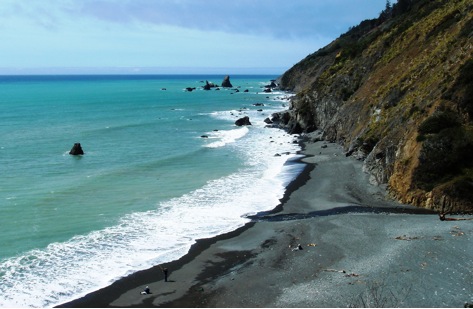 Europeans settled early in this area to extract lumber, tanbark and even petroleum. The first oil well in California, in the community of Petrolia, began producing in June 1865. Inevitably the indigenous population, the Mattole, were pushed out and their culture and language faded into history.
We returned in May 2010 to visit one of the most populous communities on the Lost Coast, Shelter Cove, CA. While it is only a 24 mile side trip off of US 101 at Garberville, CA, we wisely allowed over an hour to traverse the twisting and winding road. Rocky, treacherous King Range mountains isolate this area from mainland California which is low enough to be studded with Tsunami Hazard Zone warning signs. We like this one, which transcends all language barriers.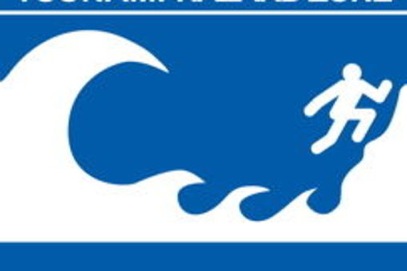 <![if !vml]><![endif]>
This lighthouse, situated in Mal Coombs Park, was originally located at Cape Mendocino, further north along the Lost Coast.
<![endif]>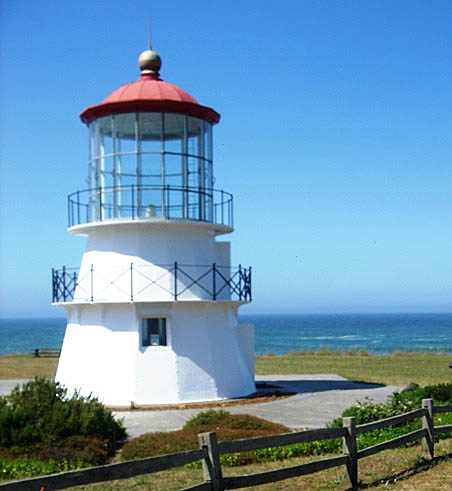 While the permanent population count at Shelter Cove is only 693, there are several lodgings available for visitors who want to get away from it all.
<![if !vml]><![endif]>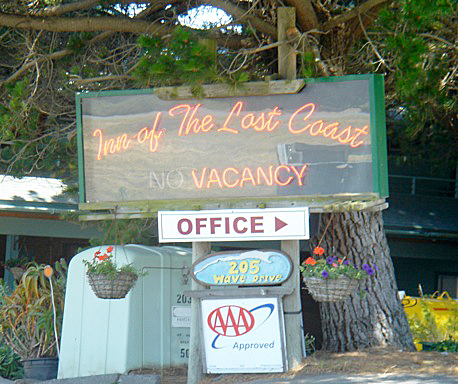 If we thought of Shelter Cove as remote, it at least has facilities for visitors. To explore the really remote parts of the Lost Coast, we returned again in September to drive Mattole Road, winding for 50 miles from Ferndale, CA, to Humboldt Redwoods State Park, on US 101. This area has negligible population and no hotels or towns of any size until you get to the hamlets of Petrolia and Honeydew. With no real facilities, visitors to this looped road must be prepared for poorly maintained pavement, a lack of Porta Potties, and no cell-phone coverage. Travelers must bring their own food and water.
The road is not built for speed. A stop sign without an intersection is a rare sight.
<![if !vml]><![endif]>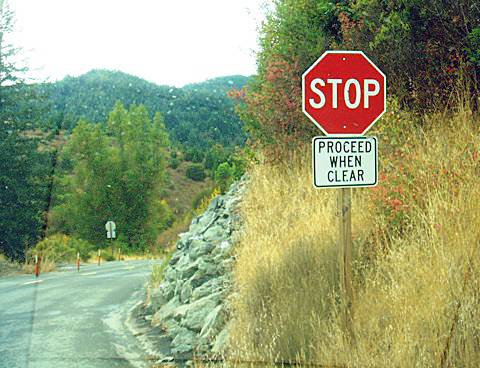 Just north of Fortuna on Highway 101, the road turns at a sign on the west side pointing to Mattole Road. It winds through the California Historical Landmark village of Ferndale (elevation 30 feet) at the edge of Grizzly Bluff and climbs through twists and turns up a steep elevation to 2401 feet.
This road surface deters some visitors.
<![endif]>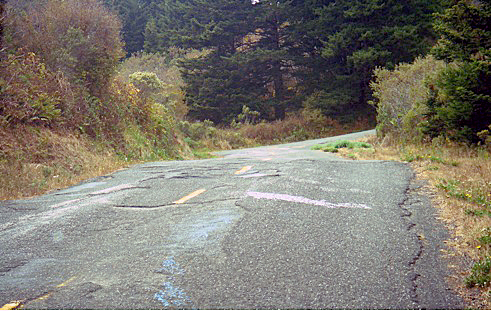 The road then drops precipitously through forests and grassy hills
to meet the Pacific Ocean at Cape Mendocino and 323 foot Sugarloaf Rock, a huge offshore stack marking the westernmost point on the Pacific Coast.
<![if !vml]><![endif]>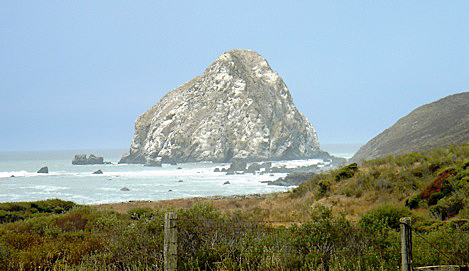 There are no campsites, restaurants, resorts or shops here, only isolated farms and ranches. When we stopped on the side of Mattole Road to photograph this quaint farm house, a shotgun blast urged us not to linger.


<![endif]>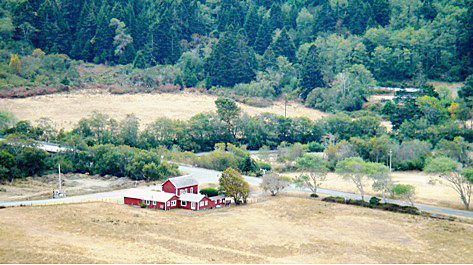 The lack of signs of human habitation—a unique experience on a California road—can be rather unsettling.
Church at the tiny hamlet of Petrolia.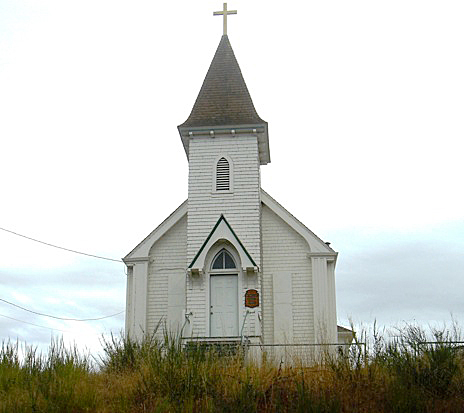 Fall color near the Humboldt Redwoods State Park.
<![if !vml]><![endif]>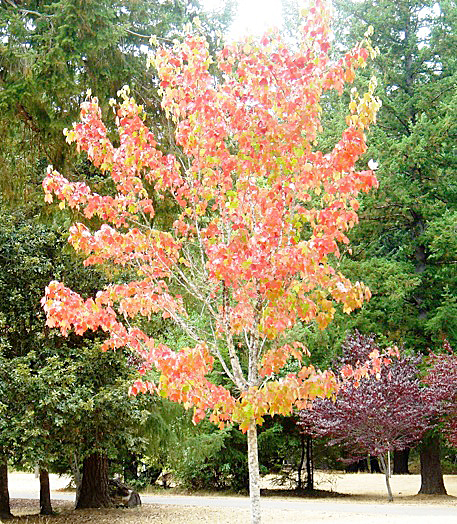 Great to get back to the comforts of Ferndale's Victorian Inn after a day in the wilderness!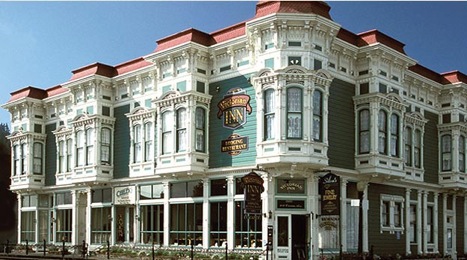 <![if !vml]>