Baby Bald Eagle Cam, in the nest, real time
British Columbia, Canada, has long been in the forefront of preservation of bald eagles. Right now (April/May 2009) an amazing webcam is capturing the unfolding progress of baby eaglets as they grow are nurtured and raised. Enjoy the exceptional show. Remember the nest is in the Pacific time zone. The nest is in an old Garry oak tree in Sidney, BC - a suburb of Victoria, the capital of British Columbia, situated on the South end of Vancouver Island. The area is near the Swartz Bay ferry terminal on the Saanich Peninsula. In nest season 2006, the eagles raised 2 eaglets. In season 2007 they successfully raised one. Here we are in 2009!
Click through to the Hancock Wildlife Channel to see images of the bald eaglets as they have their first feedings and interact with their parents.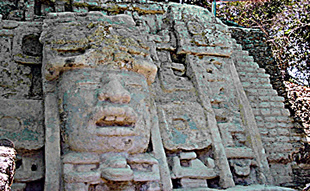 Belize, the Eastern Edge by Vicki Andersen
I tried to emulate my target: stealthy and focused, intensely acute to all sound and movement around me. But as I stalked the tropical rainforest of Cockscomb Basin, howler monkeys bellowed at me from their perches, birds flitted about in the tropical hardwoods, and with every step I struggled to avoid being snared in the vines criss-crossing my path. I heard rustling in the undergrowth, and although I knew he was nocturnal, I still hoped to catch a glimpse of the king of American jungles. ...more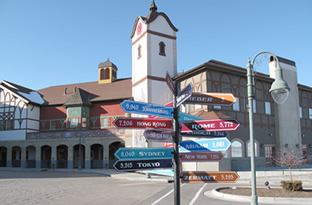 Zermatt Resort, Utah by Lynn Rosen
Keep your arms and legs – skiing/staying in the Park City area won't cost you those if you take a bargain luxury ski vacation one stoplight and 50 minutes from the Salt Lake City airport. ...more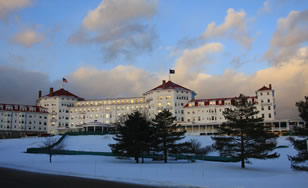 Mount Washington Resort by Larry Turner
The drive from Loon Mountain Ski Resort to Mount Washington Resort was more like the New Hampshire which I had imagined as a child growing up in Oregon—a land of virgin forests, alluring mountains, pure streams, and space to dream—instead of the quintessential New England picturesque villages, rolling hills, small farms, and country roads. The wildness of the White Mountain National Forest reminded me of drives in the central and southern Oregon Cascade Range where people are few and nature rules. ...more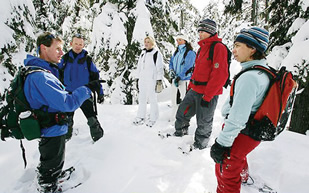 Mt. Bachelor, Oregon by Lee Juillerat
Yes, the winter season is ebbing to a conclusion. But in the Central Oregon Cascades, it's still not too late to enjoy spring skiing and snowboarding, and even some snowshoeing and sled dog rides. So, before it's time to wait until next winter, let's get started. ...more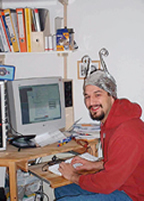 Humor: Mind Your Words by Lance Pugh
A lot of writers are only limited by their ability to type information via their keyboards into their word processor of choice. Some of us hunt and peck at 35 words per minute while a few can reach and sometimes exceed 100. I chug along at about 65 which is almost right, though I do, in fact, think faster than my digits deign delightful. ...more